Our Services
Serving Alameda County
For a cleaning service that comes in spades, turn to Bay Team Janitorial Services LLC in Oakland, CA. We work against the clock without sacrificing the quality of work we deliver. To schedule your carpet cleaning, window washing or painting service, call our commercial cleaning service staff at 510-927-0026.

* Janitorial Services
* Cleaning Services
* Commercial Cleaning Services
* Striping Services
* Carpet Cleaning Services
* Window Washing Services
* Pressure Washing Services
* Interior Painting Services
* Exterior Painting Services

About Us
Janitorial Service Oakland CA
For a cleaner, well-organized and presentable office or home, hire the janitorial team at Bay Team Janitorial Services LLC in Oakland, CA to keep your place in order. We are specialized in residential and commercial cleaning service. We can clean your carpet, windows and repaint your interior walls for an affordable price. With our 20 years of experience, we can handle each service to ensure it suits and fulfills the needs of our first time and regular clients. For a licensed and insured janitorial company, choose us for the undertaking.

We are excellent in a wide array of cleaning services. Our staff takes pride in its ability and performance in carpet cleaning, window washing and pressure washing service. We also have a talented and detail-driven painting crew qualified to handle interior painting and exterior painting jobs. If you would like to know more about our cleaning service prices, give us a dial. We strive to remain ahead of the pack by delivering outstanding workmanship and superb customer service.

Bay Team Janitorial Services LLC in Oakland, CA aims to deliver results that bear fruit. To keep your office or home in tidy and spotless condition, call our staff to hear more. From striping service to carpet cleaning, we are brimming with a number of amenities that will align with your needs.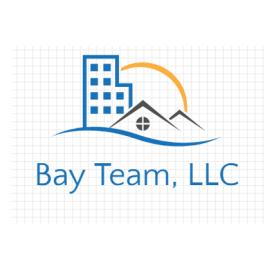 Janitorial Service Oakland CA
---
https://janitorialserviceoaklandca.com
Business Hours
Mon
8:00 AM - 3:00 PM
Tue
8:00 AM - 3:00 PM
Wed
8:00 AM - 3:00 PM
Thu
8:00 AM - 3:00 PM
Fri
8:00 AM - 3:00 PM
Sat
8:00 AM - 3:00 PM
Sun
Closed
Payment Methods
Check, Cash